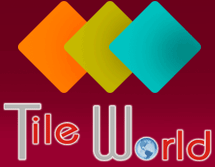 About Tiles

Tiles of the World constantly strives to set a new industry standard for product excellence, inventory selection and customer service. In our showroom, you will find unparalleled selection and service complimented with a warm and friendly atmosphere.
We give the old adage "No job too small or too big" a renewed meaning. We will pursue any opportunity to demonstrate our excellence in the flooring industry.
Contact Us
Phone: +91-98159-78773, 93178-78773
Email: info@thetileworld.com
Welcome to Tile World
Tile World is one of the leading importer of "Designer Tiles & Sanitaryware". We are meeting the demands of wide range of customers by providing high quality products at competitive prices. We are offering high value to our customers across the Pan INDIA . Procuring material from various countries such as Italy, Spain, Greece, Turkey, Egypt , China, Vietnam , Indonesia, Thailand etc.
read more
Our products
Exterior/Elevation

We present a stylized range of Elevation Tiles that reflects our true craftsmanship. Available in unlike sizes and customized specifications, the Elevation Tiles offered by us are highly demanded by clients.

Floor Tiles

Our original designs come from our studio in California and reflect a blend of modern, arts & crafts and traditional influences. Piera's artists come from a long Central Asian and Indian heritage of pietra dura

Wall Tiles

We are specialized Marble, Granite, Sandstones, Slate stone, Limestone, Quartzite, Bidasar, Flooring Patterns, Handicrafts, Table Tops, Stone Fire Place, Stone Pillars, Stone Fountain, Stone Figure, etc.